Patrick
Associate Video Producer
Patrick has been working with video most of his life, from using his grandfather's VHS video camera during family reunions to filming high school performances. Working with video is something he's always been passionate about.
After getting into college, he started to explore video editing as a career path and grew to love it.
Fast forward to now, and Patrick has been a professional video editor and videographer for over 12 years, working on commercials, short films and even a few feature films that have been released.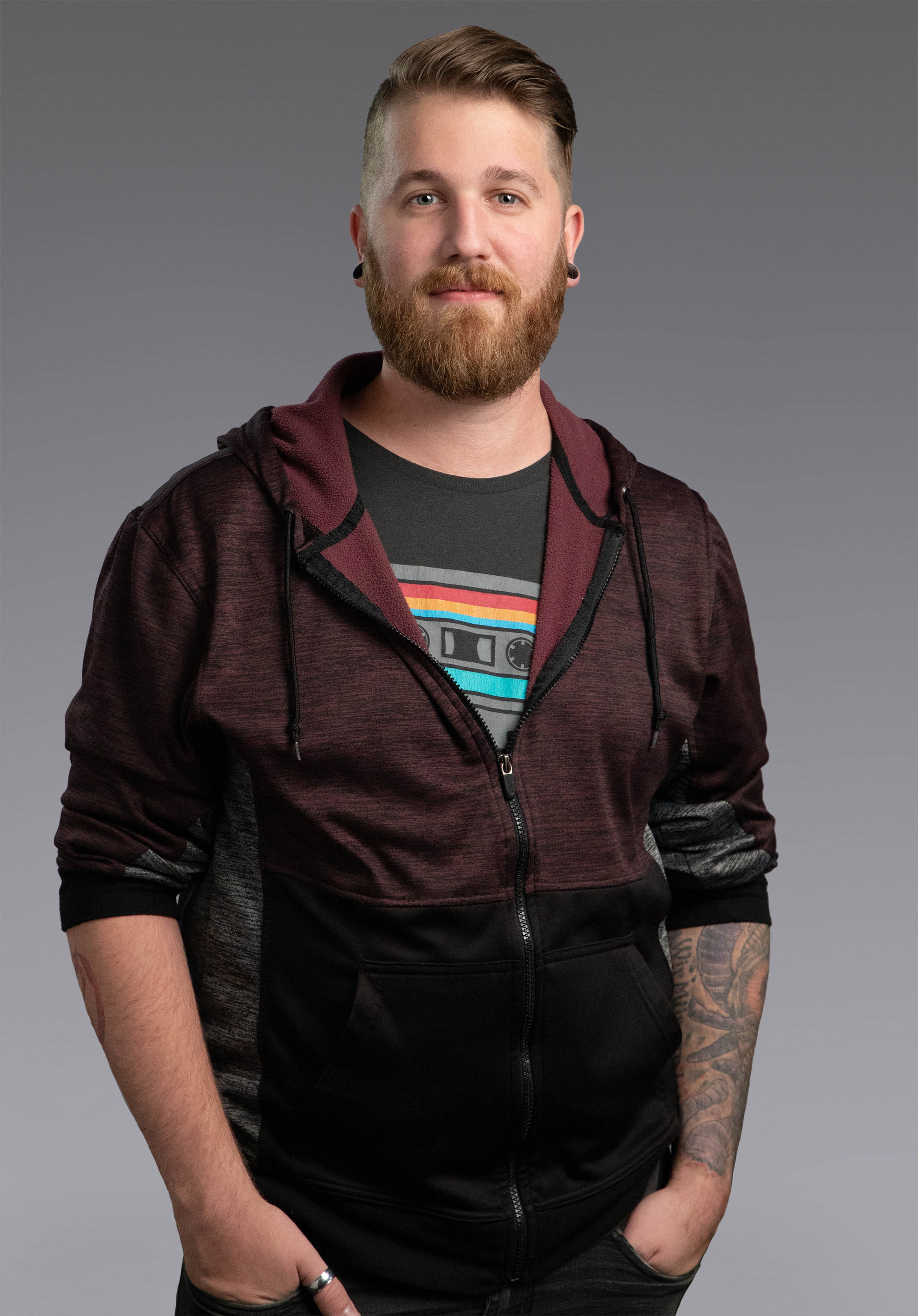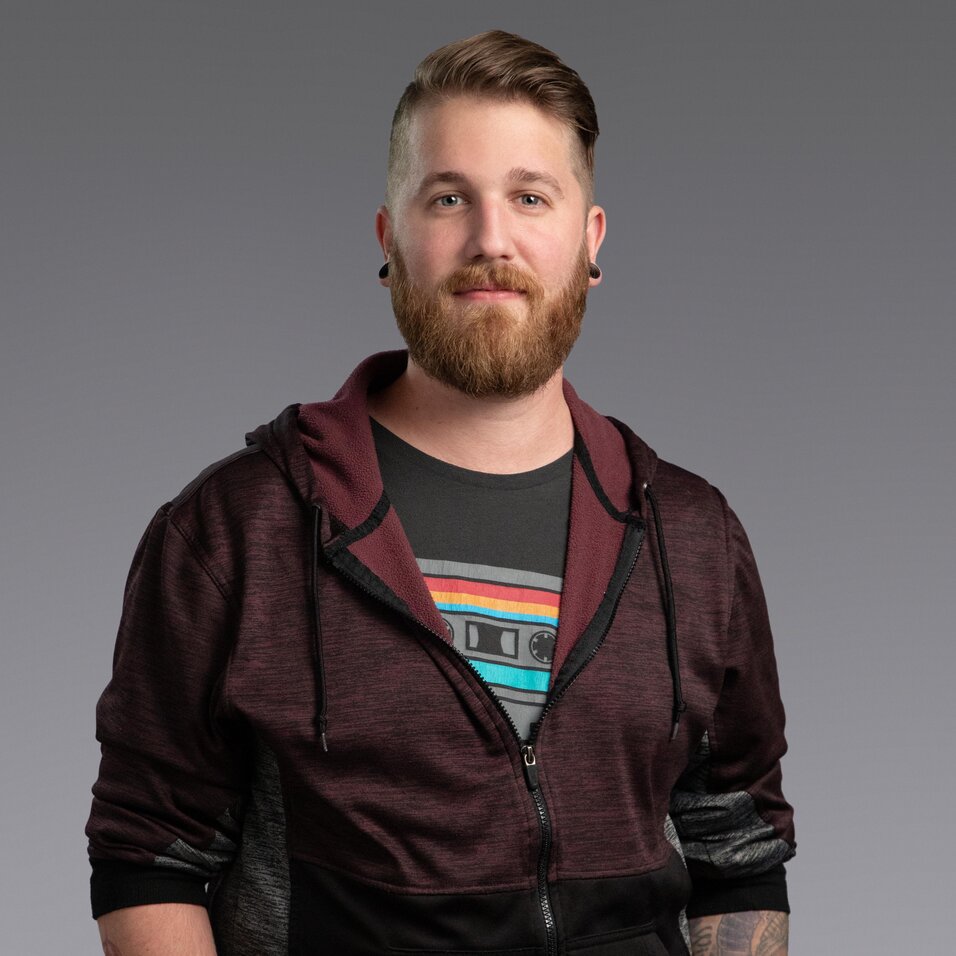 Where he gained his video skills
Patrick went to Ellet High School in Akron where he got started doing some occasional video work. After high school, he went to Stark State College for a video degree and gained a lot of experience working with other groups and like-minded people. While in school, he went on to get a job with a video production company in North Canton, which launched his professional career in the video world.
Skills and
Video editing
Video Camera Operation
Assistant Camera Work
When not at work, Patrick's life revolves around:
Spending time with his wife and daughter
Traveling to new places
Playing board games with friends
Painting and craft work
He is an avid horror movie fan
Multiple feature films he's worked on are available to stream
He is a giant nerd when it comes to Japanese Kaiju films