Geoff founded The Karcher Group in 1997. Over the past 21 years, he has taken The Karcher Group from its humble beginnings in his parent's basement to a full service firm with a staff of 37.
Since the beginning, he has used innovation to help us stay at the forefront of the Web business. In fact, he began offering search engine marketing services as early as 1998 — long before SEO became the industry standard it is today.
Geoff remains very involved in all aspects of his business and oversees sales, web development, and SEO. Geoff always has a big idea or project cookin', so watch out if he stops by your desk. That generally means he's come up with his latest brainchild and wants you to implement it, ASAP! (He always asks nicely, though.) Geoff's favorite part of his job, though, is working with clients to make the Web impact their business.
Geoff also contributes to our online marketing blog where he gives his common sense take on the web business. In an industry notorious for chasing the latest (unproven) fads, Geoff has always taken a more long-term, measured approach to Web Development & Online Marketing based on sound business principles.
You can find Geoff speaking on web marketing and entrepreneurship at our own Search Engine Seminars and at local events like the Canton Chamber's Canton Forum.
Outside of the office, you can find Geoff with his and Amy's huge families, on a boat, or camping. In fact, Geoff loves the outdoors so much that he organizes a camping trip every summer for TKG employees and their families. This is no ordinary camping trip — we're talkin' campers, boats, and great food on the grill! That's just the kind of guy Geoff is!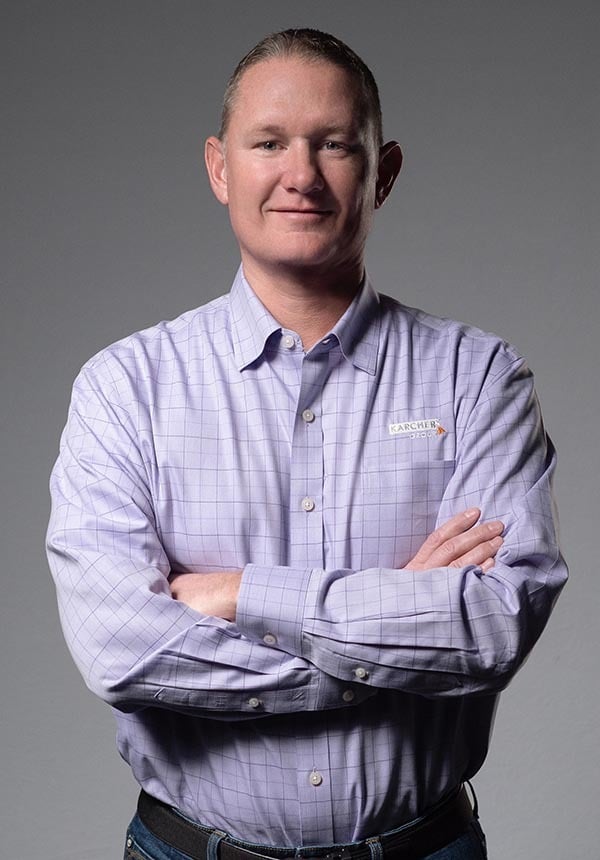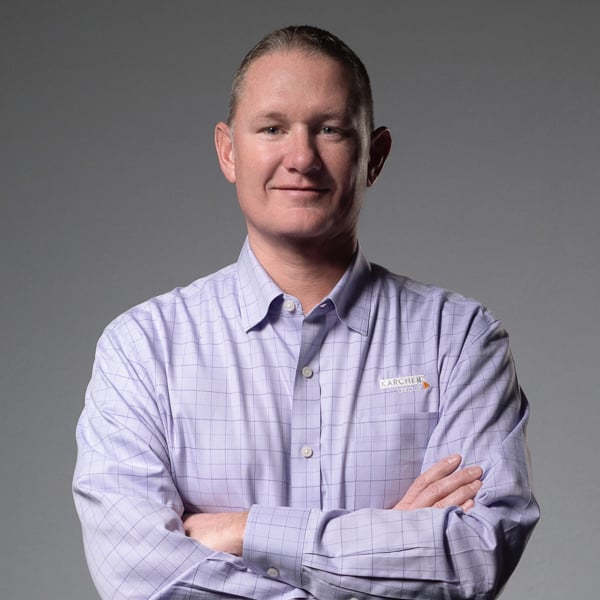 Where he gained his knowledge
Geoff has worked in the Web world since 1994 – basically before most people knew what the Internet was. He also worked at Polysort, Imperium Internet, and as a Web Specialist for Thomas Register. Of course, managing the gang is experience enough for anyone!
Understanding a client's business challenges and applying the web to help
Stepping back from the tactical details and gaining long term perspective on goals and outcomes
Bridging the gap from technical to executive level English
Leveraging the game of golf to get the sympathy sale
When not at work, Geoff's life revolves around
God
His wife (Amy), children: Mary Kate, Tommy, Sammy, Julia (aka Jelly), Annie, Peter, Ruby, Theo and family
Boating, water skiing, camping, hiking – anything outdoors
Friends
When he was younger, Geoff wanted to be a business man so he could do what his dad did: "take people out to lunch"
Grew up in Phoenix, AZ for three years
Used to be a pretty good break dancer, and then skateboarder (his skillz are limitless)