Doug comes to TKG, via the waiver wire, with an eclectic background of industries: GIS, insurance, and home renovation, to name a few. Looking to make the highlight reel for TKG, he is eager to learn and prove himself a valuable member to the development team. A jack of many trades, he hopes one day to be a "master of most" for TKG.
Originally from Erie, Pennsylvania, he now considers himself an Ohioan since moving here in 2002 after graduation. In June of that year, he married his wife, Michele, and they have five children. He attends Faith Bible Church in North Canton and is blessed to know his wife can continue to homeschool their children. He grew up playing soccer, basketball, golf, baseball (and pretty much any other sport), and now coaches and referees soccer games with his family.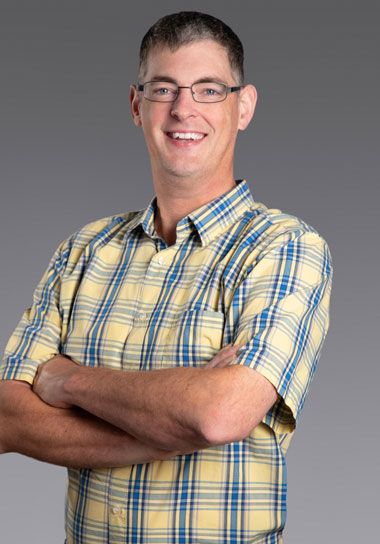 Where he gained his knowledge
Graduating from Slippery Rock University with an Applied Geography degree, Doug spent 10 years in the GIS (Geographic Information Systems) industry in Wooster, Ohio. He transitioned from the GIS field to programming in 2012, attending the Software Craftsmanship Guild in Akron, Ohio, learning full stack Java Development.
C#/SSMS/Visual Studio
JavaScript
CSS/HTML
Java
When not at work, Doug's life revolves around
Serving the Lord
Spending time with his family
Outdoor activities
Fellowshipping with friends


He plays vintage baseball
He has the same birthday, same height, and same collegiate field of study as Michael Jordan
His favorite athlete is Bernie Kosar
He loves roller coasters