User experience (UX) planning is a critical component of any successful website. It involves designing and optimizing the user journey through your website, with the goal of delivering a seamless and intuitive experience that guides users toward their desired outcome. With so much competition online, businesses need to prioritize UX planning to ensure they are providing a superior experience for their customers. By taking a human-focused approach, businesses can create a digital experience that resonates with their audience, building trust, engagement, and brand loyalty with the end goal of generating meaningful leads and conversions.
At TKG, our team of expert designers understands the importance of UX planning for businesses across all the industries we serve. We work closely with our clients to identify their target audience, business goals, and user needs, creating a user-centered design that aligns with their digital strategy. By keeping the user experience goal-focused and human-focused, we ensure that our clients' websites are not only visually appealing but also intuitive and easy to use. From wireframing and prototyping to usability testing and refinement, our UX planning process is designed to deliver a digital experience that is both engaging and effective. Take a look at our process below and see how we can enhance your digital presence and drive results for your business.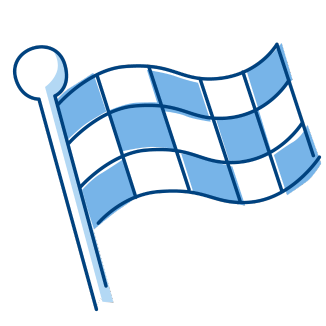 Our User Experience (UX) Process
The TKG process includes brand guide creation, wireframe development, and final layout stages, allowing us to create a digital experience that your users will remember.
Here is a breakdown of what our incredibly talented team does to make a seamless website experience with REAL examples from each step we took when developing the new website for our client US Acute Care Solutions.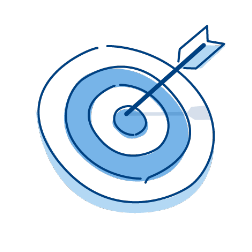 Step #1 Brand Guide & Design System
The first step in our process is to create a brand guide that outlines the visual and messaging aspects of your brand to make sure we're on target. This is an essential first step of a comprehensive UX plan, as it provides a consistent scope and guidelines for designers, content writers and developers. This includes developing a color palette, typography, visual style, tone of voice, and other brand elements, based on persona-driven targets created specifically for your audiences, that will be used throughout the website.
US Acute Care Solutions Brand Guide Example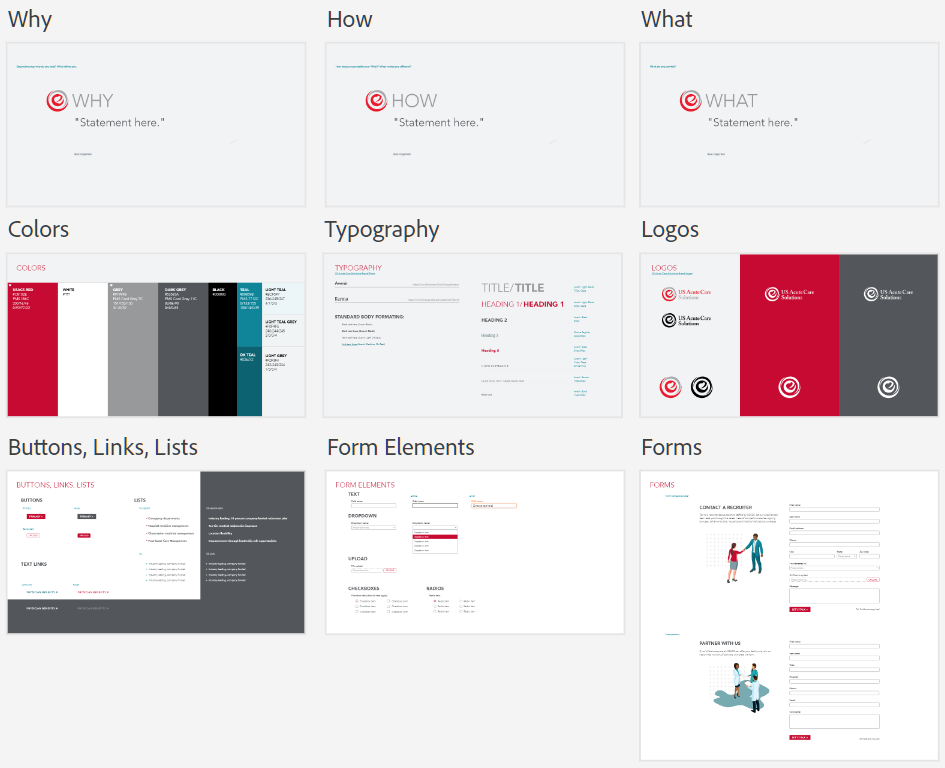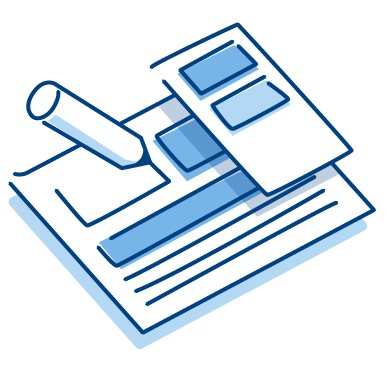 Step #2 Developing Wireframes
Once the brand guide has been established, our team of designers moves on to wireframe development. This involves creating a visual blueprint of the website's layout, including the placement of key elements such as menus, buttons, forms, and content blocks. We use visual, dynamically-linked sitemaps and wireframes to make sure your site uses the best informational structure and user flow for optimized conversions.
US Acute Care Solutions Wireframe Example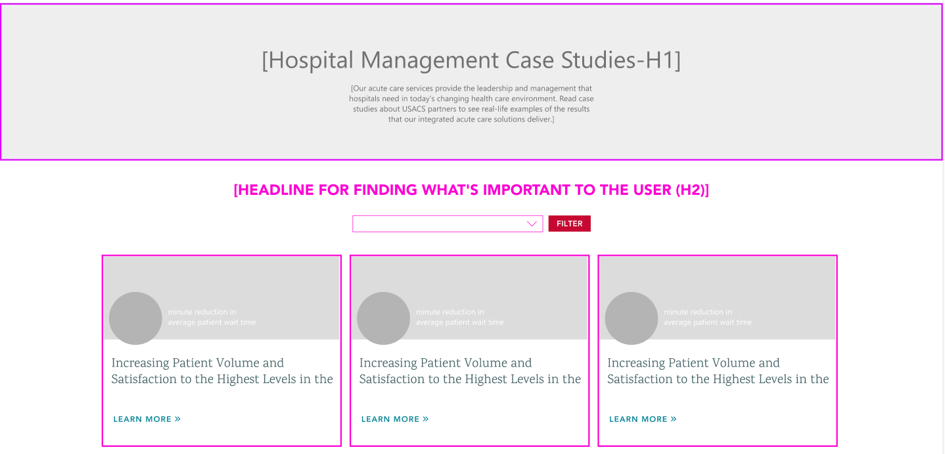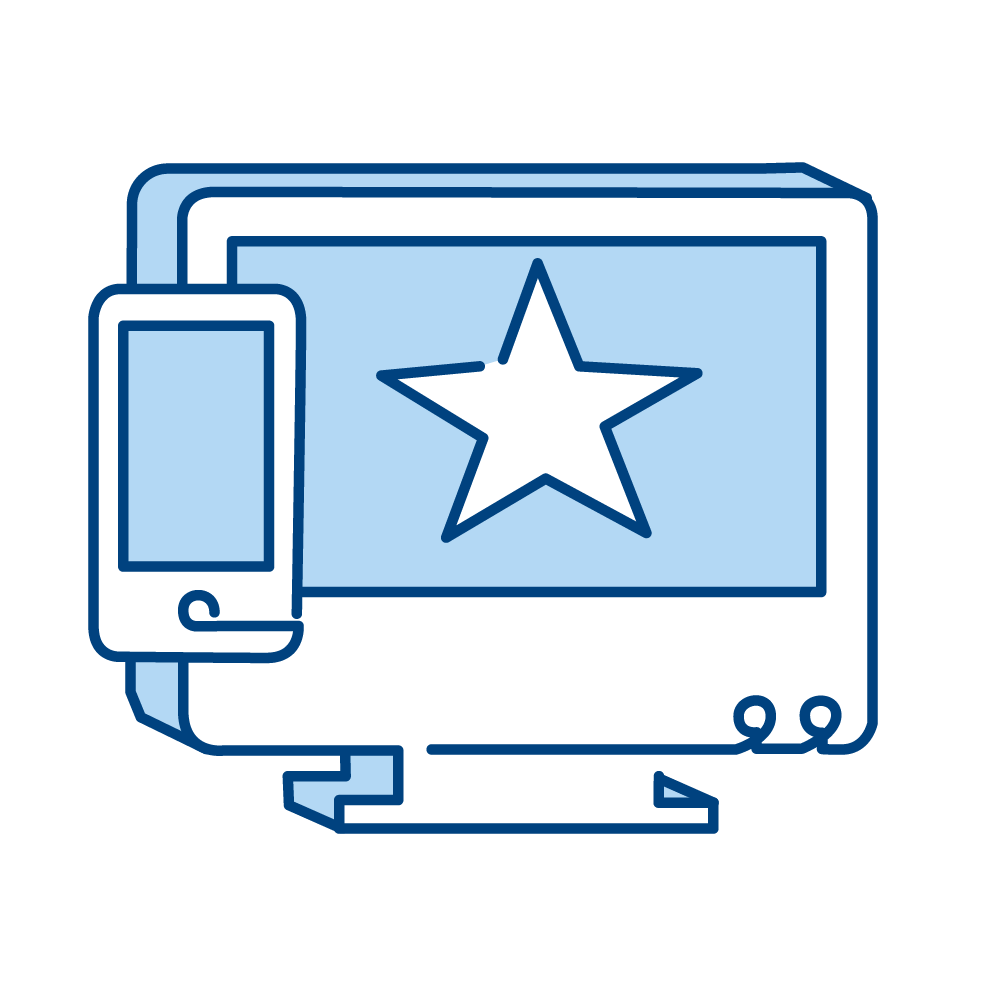 Step #3 The Final Layout
After the wireframes have been approved, we move on to the final layout stage. This involves the creation of the final design elements, including imagery, graphics, and visual details that bring the website to life. Our designers work closely with you and your team to ensure that the final design is aligned with your brand and business goals, while also delivering a visually appealing and intuitive experience for users. At TKG, we are committed to delivering exceptional user experiences for our clients and theirs!
US Acute Care Solutions Final Layout Example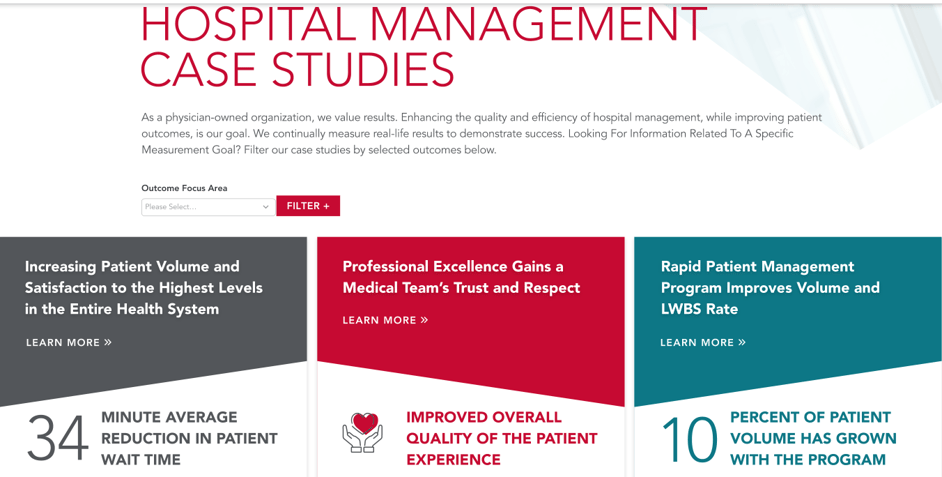 Custom User Experience (UX) Planning and Website Design
With over 25 years of experience, TKG has been providing top-quality web design and UX planning services to hundreds of Ohio businesses across a range of industries. If you're looking for a partner to help you create a website that stands out in today's crowded digital landscape, we're here to help.
We'd love to get to know you and your business.
Reach out today