About TKG
.
PEOPLE FIRST FOR 25+ YEARS
With more than 25 years of digital experience, TKG (formerly The Karcher Group) has established a reputation for delivering proven results for clients across a variety of industries. Our team works closely with clients to understand their unique needs and challenges, creating tailored solutions to drive growth and success. From website design and development to SEO and digital advertising, TKG provides marketing, web and IT services to help businesses achieve their goals.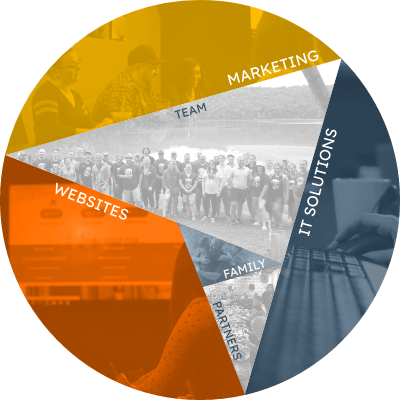 What Drives Us
TKG is a digital partner for market leaders. We focus on web, marketing and IT solutions to drive your business forward. As you can see from our logo, it's not just about nice words or pretty visuals. We're committed to supporting our partners with real, measurable results that lead to sales while providing meaningful lives for the people around us.
OUR VALUES
Our culture is driven by teamwork. How we work as a team is as important to us as what we work on for our clients. We put passion and heart into everything we do. If you feel the same, we'll get along just fine. In the spirit of building true partnerships with our clients, our success is measured by the value we create.