Values
Our culture is driven by teamwork. How we work as a team is as important to us as what we work on for our clients. We put passion and heart into everything we do. If you feel the same, we'll get along just fine. In the spirit of building true partnerships with our clients, our success is measured by the value we create.
Excellence
We're not content to be what we are today – every project is an opportunity to do better. We're always challenging the status quo in pursuit of excellence.
Integrity
We act with honesty and have a common belief in doing the right thing. Real talk is important to us, so we'll let you know if we get things wrong.
Partnership
We work with you because collaboration is a key part of our success. We thrive in building real relationships and creating long-term value.
Family
Taking care of family and taking care of business go hand in hand. We care about the overall successes and well-being of our team members and clients.
Community
We believe in the communities we serve and are dedicated to give back to them and make them stronger through our work and service.
Fun
Good things come from good times. We love what we do, and that means our journey to the goal is fueled by inspiration, hard work and a serious kind of fun.
Workflow
When it comes to marketing, we do it all - but our focus is digital marketing. Our strategic approach combines a creative spark with thoughtful execution and careful measurement. The strategy sets the framework. The team makes it happen.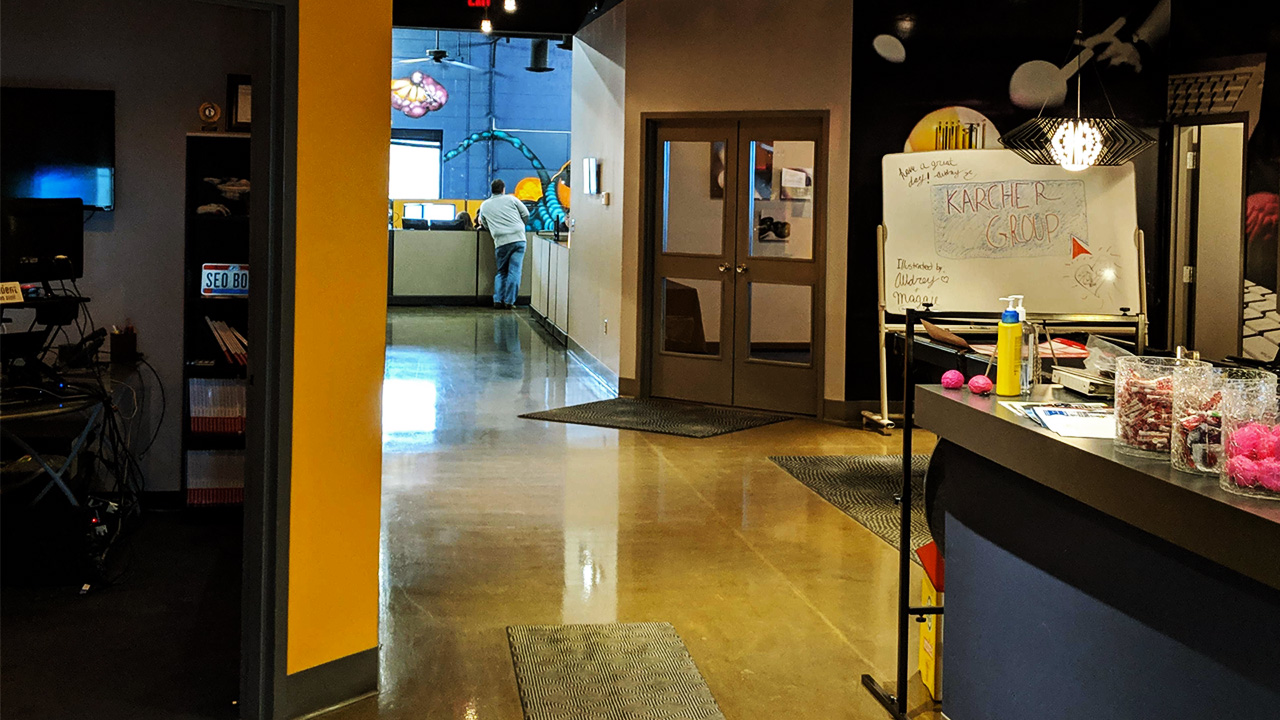 Ohio Digital Agency
This is where we create marketing magic. From North Canton we serve clients all over the country.
The Group
Our creatives, coders, strategists and analysts collaborate daily because we do better together than we could on our own.
We don't care about being the biggest , but we do care about being the best. We want to be the digital agency that people know they can rely on to get what they need. When businesses are ready to do online marketing right, they come here.

How we got our start in digital marketing
Geoff Karcher founded The Karcher Group (TKG) in 1997, before most people knew what the internet was. He started in his parents' basement with a 486 desktop and a desire to provide a more honest experience for companies looking to grow their businesses online. Through enduring relationships and effective results, TKG has continued with steady growth over the past 25 years. Now, with digital marketing, web design, video and branding capabilities offered throughout Northeast Ohio and the Carolinas, TKG remains a family business and strategic partner to more than 600 clients.