Brand refresh & digital marketing for large manufacturing company
From a new logo & print materials to a full scale digital marketing strategy, we're thankful to partner with Gregory Industries.
Gregory Industries is a 5th generation manufacturing company located in Canton Ohio. After several years of tremendous growth, they needed an updated brand that truly reflects their position in the industries they serve. We started with core messaging, logo, visuals, tradeshow both and print materials. We also built a new website chock full of new content both written and video.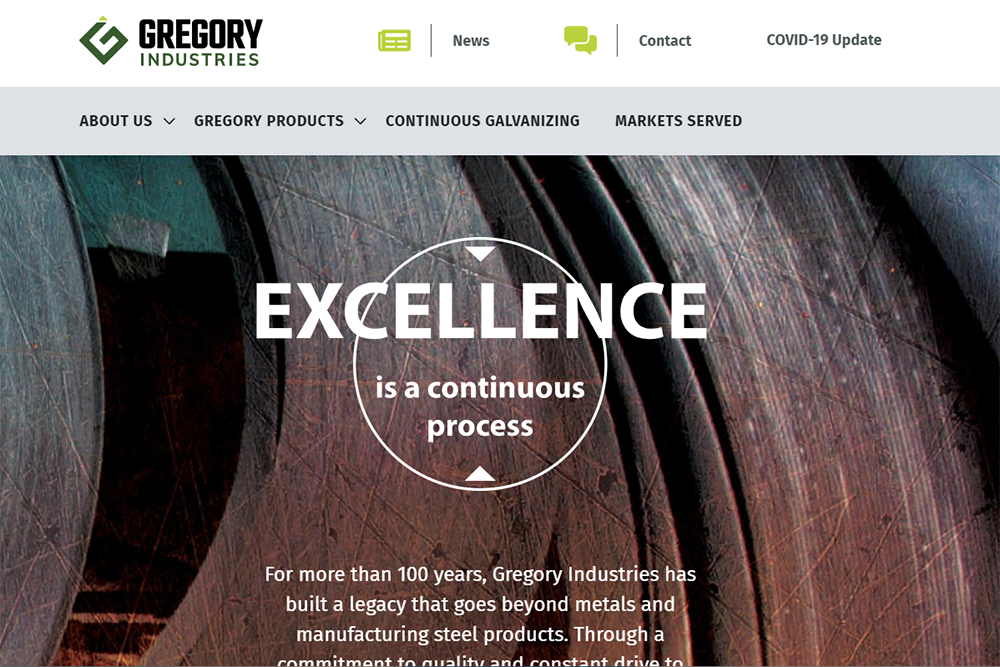 "The quality and volume of leads for our department is exceeding our expectations. We are also showing up in Google for the phrases we want to. Keep doing whatever magic you're doing."