Web design case studies:
Partnering with companies to leverage the web is what we do best
Our Web Design & Web Development Services
We've been building lead gen websites for manufacturers, CPA firms, healthcare providers and many other industries for years. We'll work with you from strategy setting to designing and building a website that's focused on your growth goals. We've designed hundreds of sites over the last 25 years. That's a lot of lessons learned that we apply to our clients web design projects.
We give e-commerce businesses the tools they need to sell more online. We start with selecting the right e-commerce platform like Shopify or Magento and add streamlined, user-friendly design. Because our team is made up of true web developers, we are able to be platform agnostic. That doesn't mean we don't have our favorites, but we have a deep bench in both the php and .NET environments. We often tackle the projects other agencies can't.
Our full-stack web developers are well versed in CMS and marketing automation platforms. We regularly work with the most common content management systems including Wordpress, Drupal, Umbraco and HubSpot. Of course we've also got lots of experience with homegrown systems so don't hesitate to reach out if you're not sure where to turn.
Motion graphics and animation
When words simply aren't enough to convey your message, motion graphics can be a helpful storytelling tool. They are an effective showcase for products, features and benefits (plus, they look awesome).
Chances are, most of your website visitors are getting there on a mobile device. We take a mobile-first, responsive approach to web design, so you can be sure your website looks great on a desktop, a mobile phone and every screen in-between.
Following up on leads and sales is just as important as having a great website that generates those leads. We leverage tools like Pardot and HubSpot to help you get the job done. We work side by side with our clients crafting strategy, messaging and creative to get the most out of their marketing automation tools.
User experience (UX) planning
When you're designing your site, every decision should be made with the user in mind. We'll help you find ways to create valuable experiences for your audience online, so they can't resist coming back.
Programming and web development
No matter your functionality requirements, we develop custom websites that are easy to use, engaging and ready for conversions. We have extensive experience with database driven sites, ERP integrations and developing full web applications.
Our dedicated data services team can help with infrastructure and security installation as well as ongoing website hosting. In other words, we can make your website faster, more reliable and more secure.
It's time for a web design agency if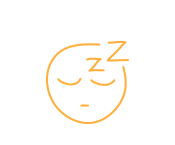 Your website isn't responsive across devices.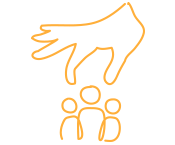 Your website doesn't tell users what you do and why they should choose you.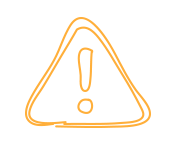 Your site crashes more often than you care to remember.
Your employees and customers struggle to navigate your site.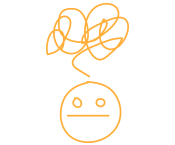 You get a headache looking at your graphic and font choices.
to get started on your next branding project!
Let's take your website to the next level.
Together.