Web Design and Digital Marketing for Manufacturers
.
We've been partnering with Ohio manufacturing companies for over 25 years, building digital strategies and websites that generate revenue opportunities.
Use our free website grader to get real insights below.
Free Website Grader
Manufacturing Companies Require Specialized Marketing and Web Development
Surrounded by manufacturing companies in Ohio, we've spent the past 25+ years focused on helping manufacturers of all shapes and sizes leverage the internet to grow. Your challenge to communicate effectively with your prospects and customers is significantly different than direct-to-consumer advertising and web development. We live that challenge every day and have deep resources to help you expand your presence in an increasingly digital world.
Our track record speaks for itself. Take a look!
If you own a manufacturing company or are the person tasked with lead generation and online growth, we would love to be part of the conversation. We've built a reputation for performance by taking an honest partnership driven approach with our clients with a keen focus on generating sales, not just traffic. We would love to hear from you.
Take a look at a few of the manufacturing and industrial companies we've built websites and digital marketing campaigns for:
Our Proven Process
Our growth flywheel is more than a marketing funnel that pulls potential customers down to the buying stage - it encourages continuous movement: Plan. Attract. Engage. Grow.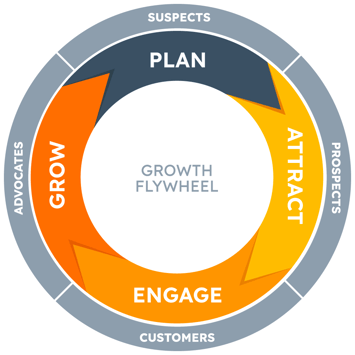 Plan.
If you need a solid foundation for your digital marketing, we'll start there. That might include tactics like (re)branding, website design and visual development (video and photography) to make a clear statement about your industry-leading brand.
Attract.
To increase your brand awareness and continue growing your business, you need a marketing partner who can draw in the right types of customers through relevant content, smart SEO tactics and focused digital advertising.
Engage.
Starting genuine conversations with your customers can be tricky when they're interacting with you across screens blasting blue light into their eyeballs. We can help you capture (and keep) the attention of your audience.
Grow.
Through tactics like email marketing automation and CRM implementation, we help you build deeper relationships with your core clients to build long-term brand advocates and ultimately grow your bottom line.
Get Started
.
Let's talk about your marketing opportunities.