Web design & SEO for Ohio Manufacturer
Wooster manufacturer leverages digital marketing and web design to generate leads
In a competitive space, companies need to reach their customers where they live — online. United Titanium is the leading manufacturer and supplier of specialty metal fasteners, fittings and custom parts. And they're located right here in Wooster Ohio. Working with an outdated website, their sales team struggled to reach new customers online, and current customers were unaware of the company's impressive inventory and service center capabilities. A redesigned website with a fresh marketing strategy were critical.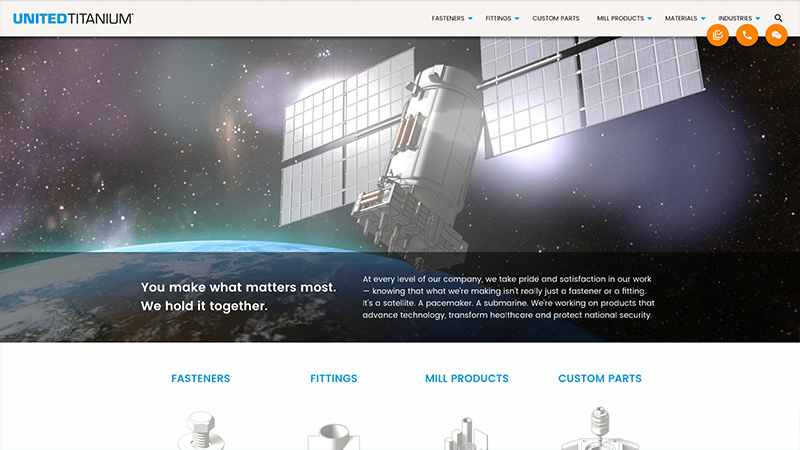 We developed a visual brand and redesigned their website to encompass United Titanium's important, expansive work. We developed a product builder and leveraged live chat in their web design, so customers would have multiple ways to make contact. Our digital strategy included shooting, producing and sharing high quality videos to help tell the story. We also initiated an SEO and digital advertising campaign to drive lead oriented traffic. The result: a better online experience for users and a growing number of leads.
"The team at The Karcher Group really understands our industry and our business. Their recommendations are always spot-on, and we have complete confidence placing our marketing efforts in their capable hands."
Real results
live chat conversions each month
increase in total traffic