The Karcher Group, a digital marketing agency based in North Canton, Ohio, added six new team members this year. Their roles span the marketing, technology, and sales teams.
Todd Lint joins TKG as Vice President of Technology with 20 years of technology experience, including running his own successful IT consulting company.
"As we continue to grow, we're excited to bring on Todd to help with improving the efficiency of our technology processes and adding data services for our clients," said Geoff Karcher, president of The Karcher Group.
Ryan Tate accepted the new position of UX Manager, a new role for the agency that helps translate clients' goals into wireframes, functionality requirements, and digital user experience strategies. His role helps the agency offer a more holistic approach to digital marketing.
Stepping into another new position is Leslie Hennessy. As Business Development Coordinator, Leslie writes client proposals and assists the sales and relationship management teams in reaching their goals.
"This is a position we've long felt needed to be added," said Kyle Obendorf, Vice President of Sales. "Leslie will be able to bridge the gaps between bringing in new clients and our ability to expand our digital marketing services to current clients."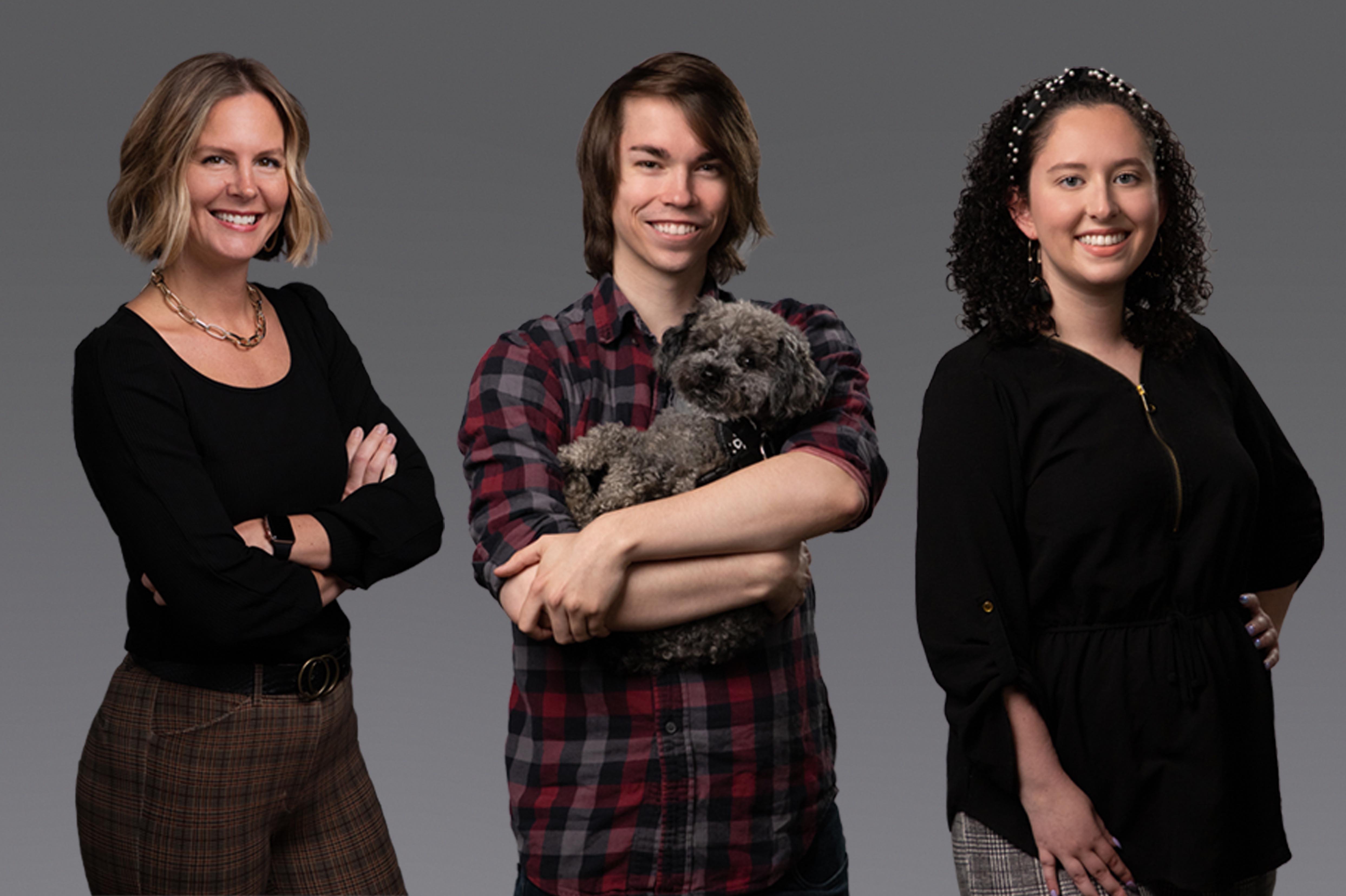 After interning with TKG for a few months, Cassidy Burger was offered the role of Social Media Marketer. In this position, she focuses on developing social media strategies, creating content, and managing clients' social channels.
Justin Kimble joined the development team as a Junior Front-End Developer. He has a Bachelor of Science Degree in Computer Science from Mount Saint Mary's University in Emmitsburg, MD.
Quintin Brown joined TKG as a Designer to help brands communicate meaningful messages and tell their stories in a visual way. He graduated from Kent State University.
"We feel fortunate to have added so much talent to our team this year," said Darla Brown, Vice President of Digital Services. "Not only will these team members help our wide range of clients, but they'll also add to and strengthen the abilities of our current team."
Are you interested in joining our team, which was named one of the Best Employers in Ohio in 2021 by Crain's Cleveland Business? View our open positions.