This comparison is not as apples-to-oranges as one might think. Outside of working in the digital marketing world, one of my hobbies is performing. This means, five nights a week I can be found at a local theater rehearsing lines, learning songs and practicing dances in preparation for a six-show run.
As marketers, our work is typically displayed online and is immediately seen by hundreds of people daily (more or less, depending on your company). Essentially, our stage is the Internet.
So besides having an audience and a place to 'perform', what else do theatre and marketing have in common?
#1: Teamwork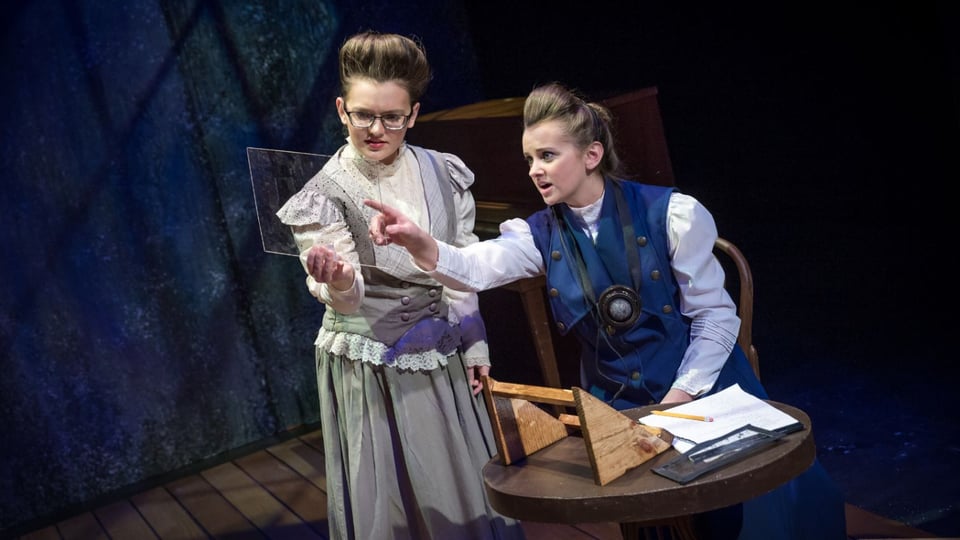 Between co-workers and clients, we have a variety of people we work with on a daily basis. Working towards a common goal is key to a successful marketing strategy. Keep in mind, websites and advertisements don't go live unless we all work together. From developers to content writers to designers, each aspect of marketing depends on others' contributions to make it happen. You need keyword research to determine SEO (Search Engine Optimization) and what to focus on in content, just like you need a programmer to code and bring designs and UX (user experience) ideas to life.
For actors, when we get cast in new shows, we don't usually work with the same group of people show after show. Actors can be as young as kids in elementary school up to working adults, each with a unique acting background. It's our job to build up that sense of teamwork rather quickly before opening night.
#2: Hours of Practice & Hard Work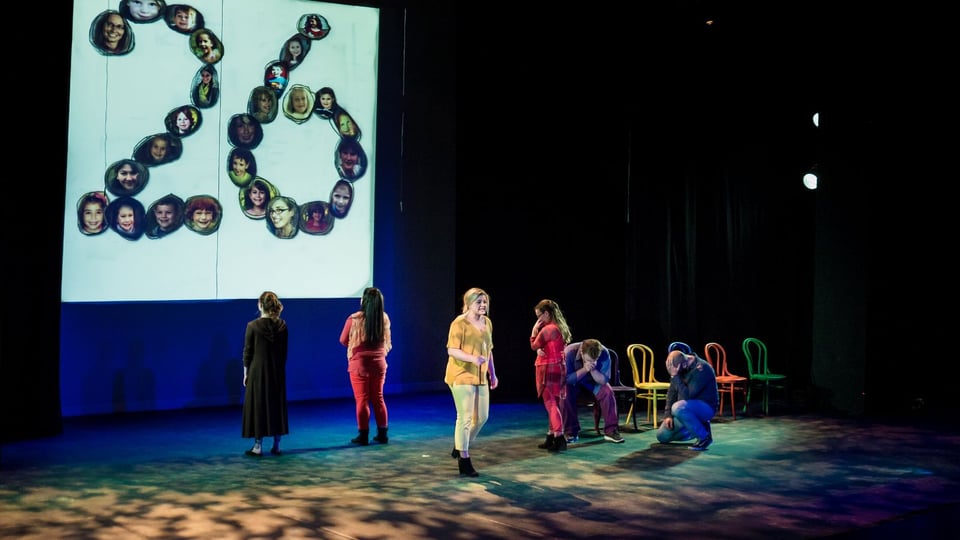 When I was hired full-time at The Karcher Group, the only experience I had with marketing was what I learned the previous summer as the Digital Content Intern. I learned everything on the job and continue to do so almost two years later. From documenting sitemaps and collecting advertising data to researching keywords and writing content, a lot of time and energy goes into determining the right marketing tactics for our clients and then implementing the said tactics.
In my theatre experience, you have around two months to prepare for a show. In this time, you meet 3-4 hours a night for five nights and learn lines/lyrics/dances, practice blocking (an actor's placement on the stage during a scene), work with costumes and run tech week (the week before opening night to practice the show with sound, lighting and multimedia cues). This, my friends, is why theatre is my sport.
#3: Knowing Your Audience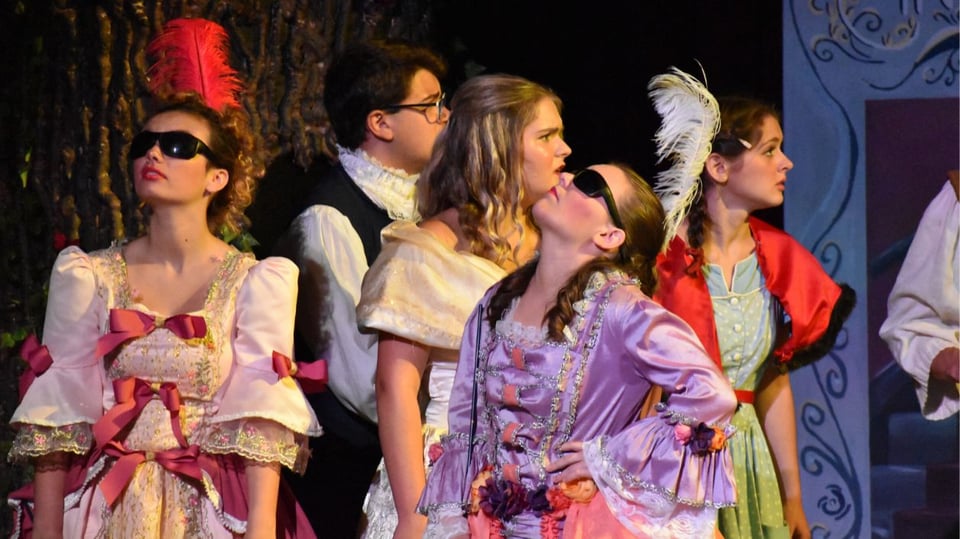 With the wide range of clients that we handle, it takes hours of research to understand who they are, what their service/product is and what we can do to help with their marketing goals. Some companies want to drive more traffic to their site, while others want users to fill out forms or make purchases. This is why we comb through each website, every social media channel, take tours and any other avenue we have access to in order to truly understand our clients and their needs.
Musicals, comedies, staged readings, historically-based dramas, plays and so on – theatre takes on multiple forms. Whether you're acting, directing or part of the stage crew, everything you do is for the audience. If your show is historically-based such as The Diary of Anne Frank, then you need to make sure you are telling the story for those who are learning about it in school and for the people who have had family members who went through the tragedy. If it's a comedy such as Something Rotten!, then you need to make sure that your audience will understand the hilarious play on words and innuendos. If your audience will not feel the emotion or understand the story you are telling, then why put on the show? The same goes for marketing: if the content doesn't meet the client's need or focuses on the appropriate audience, then why write it?
#4: Reading Between the Lines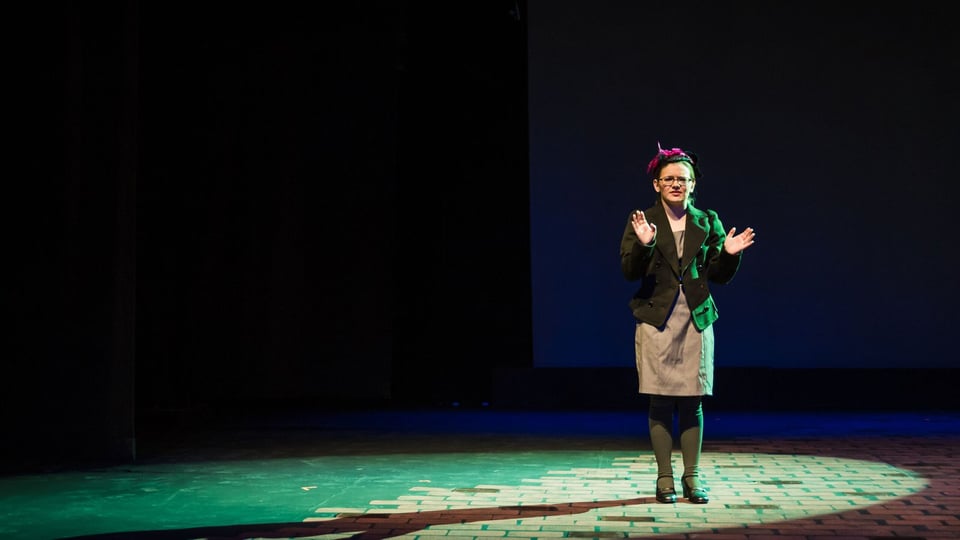 A huge part of marketing is understanding the reasoning behind the data. Whether it's from social media posts, PPC campaigns or just website traffic in general, we have to diagnose why users are engaging (or not engaging) the way that they are. Is it a holiday season? Is the target audience miscalculated? Was there a sale? Data shows more than just numbers and it's up to us to figure out what's behind those numbers.
Just like with data, as an actor we are constantly tasked with "reading between the lines" of a script. This means we haven't dug deep enough into the words and haven't reached that connection with the characters we are playing. If this happens, then the story gets lost. There is a specific reason as to why a character says a certain line or why they cross the stage at this point in the scene. The script is the foundation of the show, it's the focal point, but it's what's happening between the lines that provides the truth of what the performance is trying to convey.
#5: Storytelling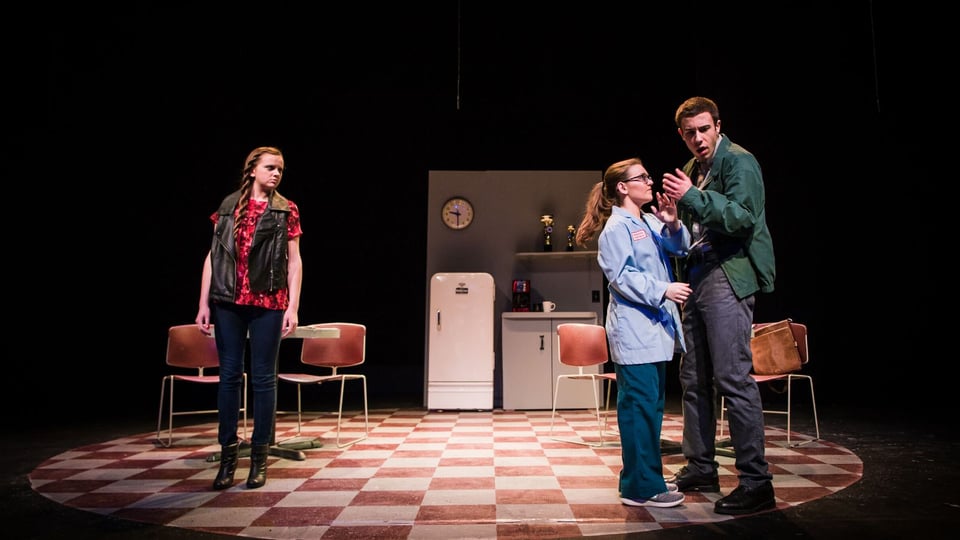 Lastly, one aspect of marketing is the art of storytelling. To tell a story in marketing, this means that not only does the content have to provide the necessary information for the user, but the design has to be able to attract and keep them engaged. Storytelling can be done in a variety of ways. There are brand strategies, which is the collaboration of colors, slogans, buyer personas, and logos to help tell your brand's story. Then you have social media graphics and images, which give users a quick glance at what product or service you are trying to sell before they even read the caption or click on the link (they say a picture is worth a thousand words). And there are still so many other elements that we explore in marketing as to how we can tell stories.
I still remember my first show at the Players Guild Theatre. The director gave us this inspirational and powerful pep talk the day of auditions. The one line that stuck with me was, "Be a storyteller." That is exactly what we do in theatre – we tell a story with every word, facial expression and movement on that stage. Whether it's to provide a comical evening or shine light on a sensitive subject, each actor is tasked to get the audience away from reality for a few hours and get them lost in a story.
Although attending a show or performing on stage isn't for everyone, the worlds of theatre and marketing are more similar than we think. As you continue improving your marketing efforts, remember what it means to be a marketer and how you can impact your company's digital presence.
Need help navigating the digital marketing world? (Don't worry, we won't have you get up on stage and sing for us.) We can help.