We hear it almost every day: a business owner needs a new website or a re-design and they have no idea where to start.
Should they save some money and build it themselves with Squarespace or WordPress?
Should they go with the freelancer that consistently churns out beautiful sites, but leaves the ongoing marketing to the client?
Or should they go with an agency and have it all done for them?
Depending on what your business needs, any one of these solutions could be right for you. In your quest to find the right solution, here are a few things we always encourage business owners to consider:
1. Your website is not for you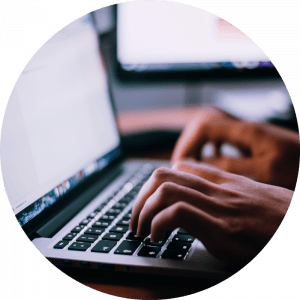 Your website is for your customers. In fact, every penny you put into it is an investment in them and what they need or want from you.
Your budget comes into clearer focus when you consider your site from this angle. If your customer's sole need is to simply find directions to your brick and mortar store, you might be fine with DIY-ing your site.
But, if your customers expect to get anything more robust from you (e.g. learn from you, build a community with you, and choose and buy from thousands of products from you) then you'll need something with more depth.
Anytime you need something beyond basic information (which most businesses do), expect that the site will require—at minimum—more building hours, if not more expertise, a more solid infrastructure and more ongoing maintenance.
Here's where it's wise to talk with a couple different professionals on what you think your customers need and what your budget is. Ask them to show you examples of clients similar to you and what they've built on both the front end and back end for those clients.
2. It's not just about design
We know you want a beautiful website (who doesn't?), but it also must work.
Some design shops can deliver something that visually knocks your socks off, but may not convert well for your customers. Or the site might not have the right infrastructure to support your online efforts both now and in the future.
Bottom line: your website must be both beautiful and functional. That might be something you can do yourself, but it's more likely you'll want an expert to save you countless man hours (and potential headaches) to do it right.
(Side note on DIY: be honest with yourself about your own availability and capabilities. If you think of a website as a living, breathing thing, it's true that you might have time to do initial setup, but keeping up a digital presence, along with maintaining and growing a website can very quickly become a full-time job.)
3. Think long term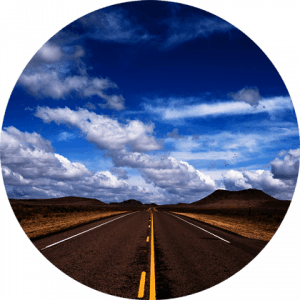 Technology is always changing, but that doesn't mean you shouldn't plan for the long term when building the back end of your website.
You might only have ten products you want to sell now, but if you want to sell 100 or 1,000 items in the future, it's best to build as much capability into the site from day one as possible.
Which means you'll need to spend more up front to build a strong foundation to build upon later. It also means that some DIY sites might have the capabilities you need now, but aren't able to grow with you in the future.
So plan carefully, even if it means you have to invest more money up front.
4. Think in terms of experience + capabilities
A large agency that's been in business for a while is going to have a higher price point than a small design shop.
Generally, with a large agency, you're not just buying your website, you're buying both breadth and depth of experience, plus ongoing problem solving and other capabilities like content writing, optimization and advertising. These capabilities will reflect in the price tag (which will still vary from agency to agency).
Many smaller design operations are excellent, but won't offer the same full range of capabilities as a larger agency (usually due to manpower).
A website from one of these businesses can look beautiful and work well, but you may not get full copywriting services, ecomm functionality or other components.
---
We are always happy to speak with you if you have questions about building a website. Even if we don't end up winning your business, we're happy to recommend other professionals we know and trust and who might be a good fit for you. So contact us today or check out one of our trusted partners. We can't wait to help you get the website your customers need.