Have you looked at your website lately? And we don't mean simply clicking around—have you used a critical eye to test how a customer might move through your site? Maybe you know it's time for a redesign since the last one was years ago. Or perhaps your customers are telling you it's difficult to find products and services. If you're starting to doubt the quality of your site, it's time to chat with us.
With more than two decades of web design & development under our belts, we can help get your website where you want it to go. In fact, developing a B2B website and related marketing strategy will help you level up your business as a whole.
A thorough B2B website design and strategy will help make your site more user-friendly, increase your number of quality leads, and help your sales team quickly get the info they need.
Custom B2B Websites
Strong, user-friendly websites are the foundation to successful digital marketing strategies. If you're an established brand that needs an updated B2B website design, we can help. Or, if you're a new business looking to develop an online presence, we can assist with that as well.
Wondering if it's time for a new B2B website design? Ask yourself the following questions:
Is your site responsive across devices?
Does your website tell users what you do?
Does it tell users why they should choose you over competitors?
Is your site crashing more often than you care to remember?
Do your employees and customers struggle to navigate your site?
Do you get a headache looking at your graphics and font choices?

When it comes to designing a B2B website, our in-house designers and developers work closely with our marketing and content teams. Taking a holistic approach ensures that the technical aspects of your website work well, while each B2B web page design is tailored to visual aspects and page copy that create the foundation for capturing leads.
Your custom B2B website strategy will include various web design and development services:
Lead generation web design
Content management systems
Motion graphics and animation
Responsive web design
CRMs and Marketing Automation
User experience (UX) planning
Programming and web development
Hosting and support

As we're getting your website into tip-top shape, we'll also be working on your B2B website marketing strategy. This takes it all to the next level. Tactics like search engine optimization, content marketing, and others you're about to read about below, will help better connect you to your core audience and potential customers.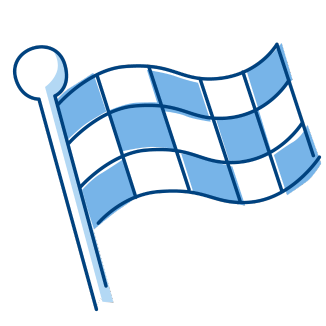 More B2B Marketing Services
We offer an incredible array of components in our B2B ecommerce companies' digital marketing strategies. Once we get to know your business, we'll zero in on the tactics we think are necessary to find new leads and grow your revenue — while taking advantage of your new site's capabilities.
Custom B2B Web Design & Marketing Strategies
If you're ready to level up your marketing strategy, let's chat! We've been keeping up with marketing trends, changing algorithms, and new platforms for more than 25 years. So let us handle things—while you get back to doing what you do best.
We'd love to get to know you and your business.
Reach out today