If you're a business-to-business company that offers ecommerce options for their customers – or if you'd like to – you need to work with an agency who has the experience to help you level up your brand. By building a B2B ecommerce platform for online sales and marketing to your core consumers, you'll tap into incredible opportunities—and all related revenue.
When you work with a digital marketing agency like The Karcher Group (TKG), we can help you discover who your target audiences are, along with messaging that speaks directly to them. Based on this information, we'll provide B2B ecommerce solutions and develop marketing tactics that increase website traffic, build brand awareness, and generate quality leads.
B2B Ecommerce Platforms & Web Design
Our marketing strategies are centered around strong, user-friendly websites. If you're an established brand that needs an updated B2B website, we can help. Or, if you're a new business that needs to develop an online presence, we've got you covered too.
In the early days of ecommerce, the design, usability, and performance of your website weren't nearly as critical as they are today. Now, the competition is stiffer, and the expectations of users are much higher. After decades of building ecommerce websites, we know how to generate leads and increase sales for our clients.
Your site needs to be fast and secure. Product details and images need to be clear and thorough. We always recommend displaying honest reviews—even the bad ones. SEO is key so your content and product pages are visible in search engines. And, speaking of content, you need unique content that speaks to your audience. Finally, when you're selling products online, it's important to have real-time integration with ERP, CRM, and inventory.
Our in-house designers and developers work closely with our marketing and content teams. This holistic approach ensures that the technical aspects of your website work well, while visual aspects and page copy create the foundation for capturing leads. You'll be covered from front to back, side to side, and up and down.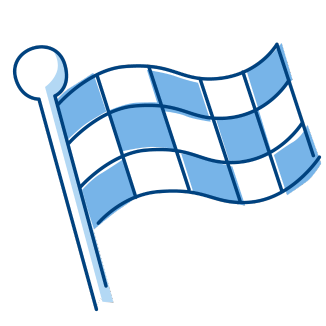 More B2B Ecommerce Solutions & Marketing Services
We offer an incredible array of components in our B2B ecommerce companies' digital marketing strategies. Once we get to know your business, we'll zero in on the tactics we think are necessary to find new leads and grow your revenue.
Here is a little of what our incredibly experienced team can do.
Custom B2B Ecommerce Websites & Marketing Strategies
If you're ready to level up your marketing strategy with B2B ecommerce solutions, let's chat! We've been keeping up with marketing and B2B ecommerce trends, changing algorithms, and new platforms for more than 25 years. So let us handle things—while you get back to doing what you do best.
We'd love to get to know you and your business.
Reach out today