Wild Republic
How a leading toy manufacturer gave customers warm fuzzies by giving back
When our client, Wild Republic, partnered with Project Night Night during the holiday season, we were excited to help them execute an online advertising campaign to support the initiative. Project Night Night is a nonprofit organization that provides care packages to children entering homeless shelters across the country.
During the month-long promotion, Wild Republic donated a stuffed animal to Project Night Night for every order over $35. We offered support with a targeted online advertising strategy, including shopping and text-based search ads. Over the course of 30 days, our team monitored activity and refined our campaigns as needed to garner a positive return on investment. Wild Republic simply wanted to do a good thing, yet their efforts had an overwhelmingly positive effect on their bottom line.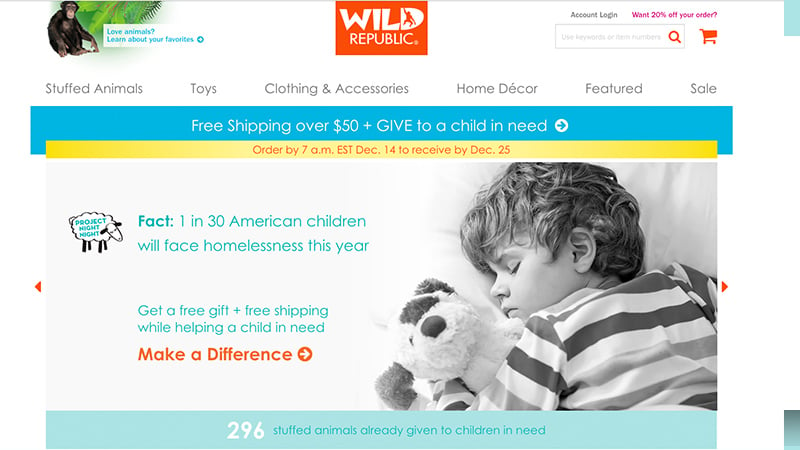 "To us, it's about more than just making great toys. We care deeply about giving back to the causes we care about. As a result of this campaign, we were able to make a real difference for a lot of deserving kids. That's what we're most proud of."
Real results
Increase in yearly online revenue
products donated to children in need
social media growth year over year