Healthcare Provider Leverages the Web
Digital marketing was the best medicine for a growing health care client
Before they became the industry leader, US Acute Care Solutions, Emergency Medicine Physicians (EMP) came to TKG for web design and seo services to help them grow. After nearly a decade-long partnership, rapid consolidation in the health care industry created the need for the company to either sell or grow quickly. They chose to grow.
EMP brought together other like-minded physician groups to form USACS, and the company swiftly doubled and tripled in size. To make sure their brand could keep up, we helped them narrow their goals, define their target audiences and build key messaging that would tell the right story. Then, we rolled out this new identity with a professional and scalable corporate website.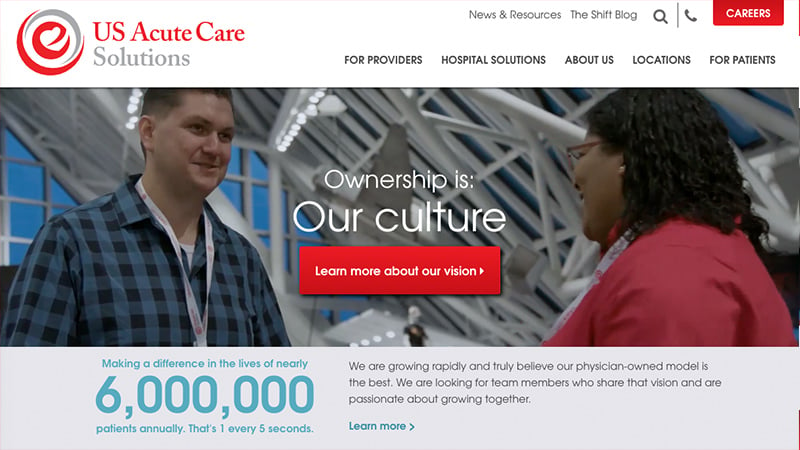 "We have found a true, strategic partner in The Karcher Group. Their team does consistently great work for us and continues to elevate our digital presence to reflect our evolving business."
Real results
increase in clinician recruitment leads
increase in website traffic year over year
increase in business development conversions