How a community resource hub made and impact on and offline
When Stark County Mental Health and Addiction Recovery (StarkMHAR) secured a grant to support the health and safety of our area's young people, they came to TKG to build their brand and website. StarkMHAR had a vision for an online navigation tool where members of our community could come search for resources - whether it be for clothing, cash, transportation or more.
To make the greatest impact, we needed to create a brand identity, independent of the StarkMHAR name and bring it to life with a user-friendly, responsive web experience. The content and interface had to resonate with everyone in Stark County, from teens and teachers to parents and caseworkers.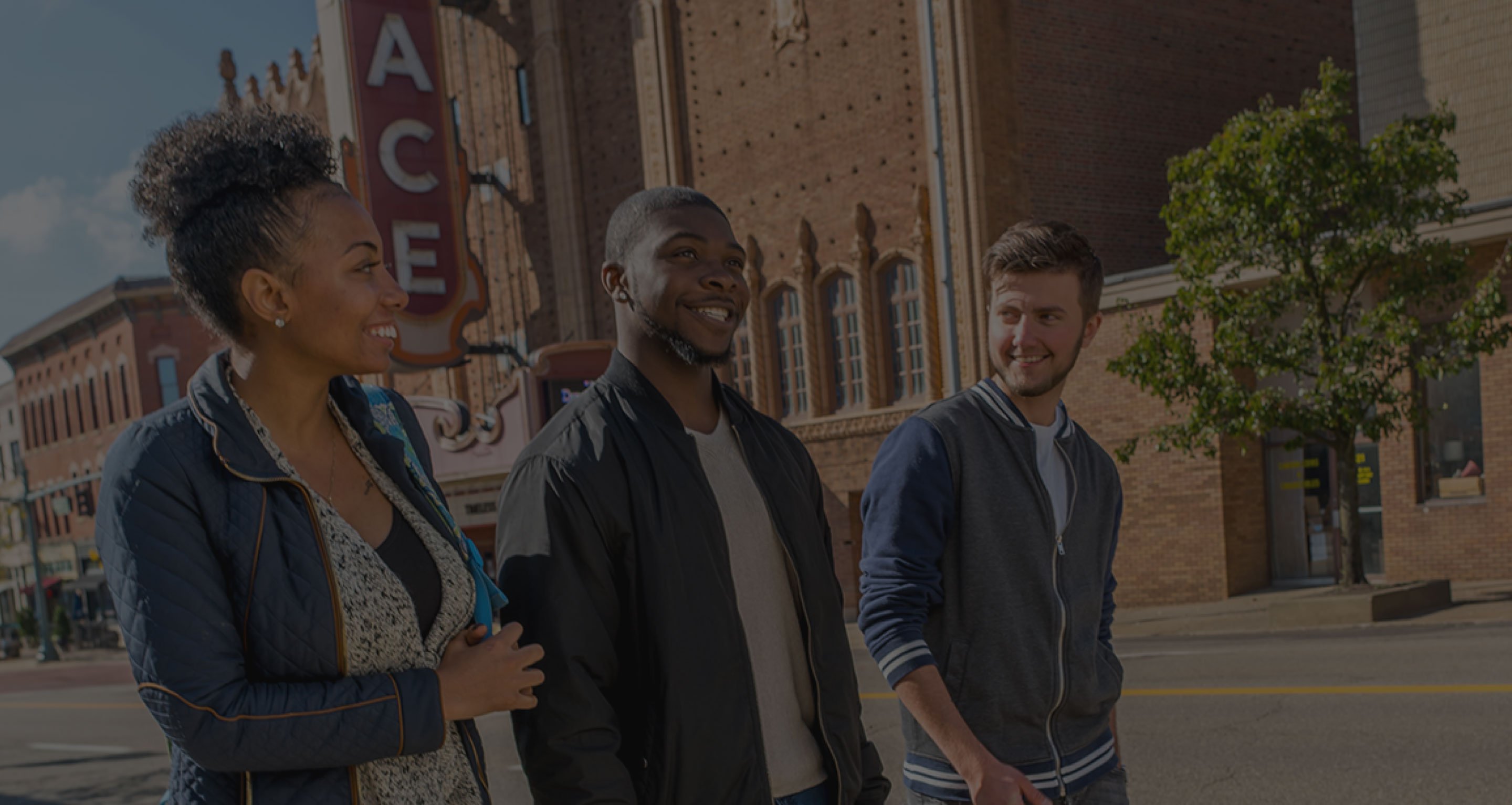 "
"We are thrilled to hear the positive feedback from members of our community. We think this tool will end up making real improvements on the mental health of young people in Stark County."
Emily Provance
Resource Development Manager, StarkMHAR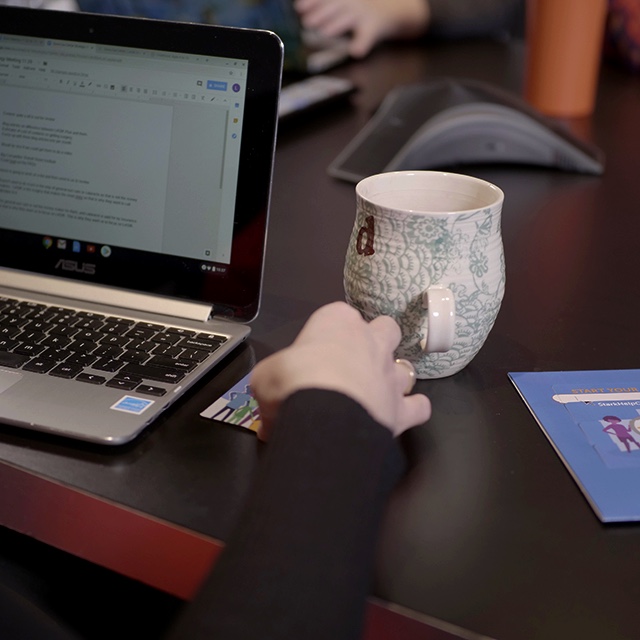 The process
The research guides the strategy.
After reading countless reports, outlining our target audience profiles and compiling our user insights, we were ready to draft our initial brand concepts.
Our creative team came up with options for names, URLs, taglines and key messages. Then we set up targeted focus groups to get real-time feedback from our relevant audiences. The questions and critiques helped us refine our direction and create a concrete plan for the new website rollout.
A brand we believe in.
Once we had a community feedback and a better sense of direction, we entered into the branding and web design phase. Our creative team collaborated to develop a compass brand mark that spoke to the initiative's key messages of hope, navigation and direction. Then, they refined the brand's positioning statement to distill it down to its core.
Easy-to-access resources helping young people in Stark County to overcome obstacles and achieve their full potential.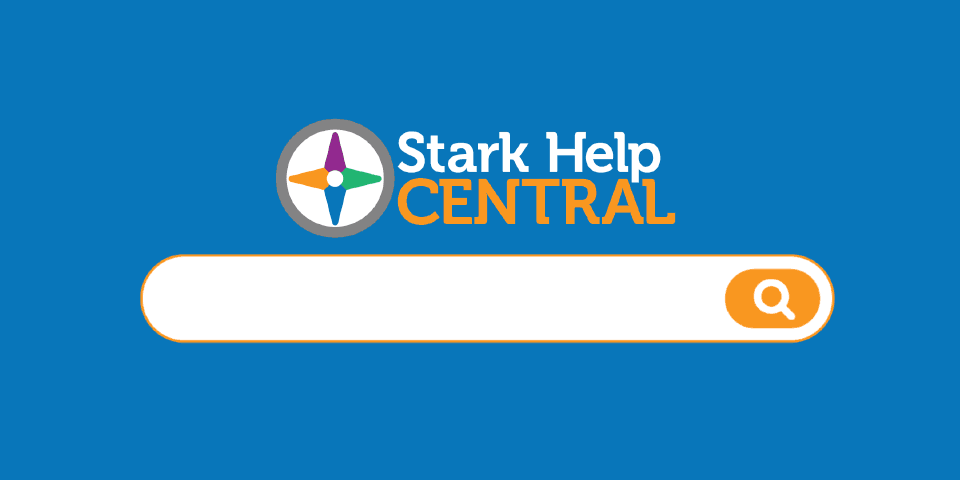 Always keep the user in mind.
Based on our initial conversations with the StarkMHAR team, we knew the audience we were targeting was comprised of heavy mobile users. We decided to take a mobile-first approach to the website design, complete with a robust search feature with autocomplete and spelling suggestions.
By keeping the colors aligned with the StarkMHAR pallet, we were able to maintain the positive brand perception they have in the community and create a bright, colorful interface. Our trauma-informed approach to the layout included rounded corners, smiling faces, images of the outdoors and a custom art style to convey difficult topics. The simple, straightforward language helped us overcome language and literacy barriers, which we knew could be a challenge.
We show before we tell.
Because Stark Help Central is such a geographically-specific tool, we knew we wanted to create the atmosphere of Stark County on the website. To do that, we set up a two-day photo shoot in all corners of our community, from downtown Canton and Massillon to Alliance and Canal Fulton. We brought together diverse models of all ages and took photos of them in relevant places that support the resources provided on Stark Help Central. We use these photos on the website, on social media channels and throughout our video content to help put a personal touch on this digital information hub.
For the extremely sensitive topics we cover on Stark Help Central, we knew we needed an alternative art style, so we weren't assigning images of real people to these challenges. Instead, we developed custom drawing, illustrations and animations. These characters appear on the website and throughout our marketing materials when talking about difficult, complex issues.
"
"It has been a real pleasure working with the folks at TKG. They are incredibly responsive and always come to us with new, creative ideas. Whenever we're up against a challenge, they are quick with advice and solutions. We're proud to have a digital partner we can trust."
Donna Edwards
Program Administrator, StarkMHAR

The best content is the content that matters.
It was important to StarkMHAR that we created comprehensive resource content to address any issue a young person might be dealing with. They didn't want to launch the site until we felt we had covered the bases for the services and support someone in the community might be looking for.
As a result, our launch sitemap included more than 400 pages. We knew the worst experience someone could have on the site would be to search for help and get zero results. So, we spent the next few months compiling resources, conducting interviews with subject matter experts and writing hundreds of new pages.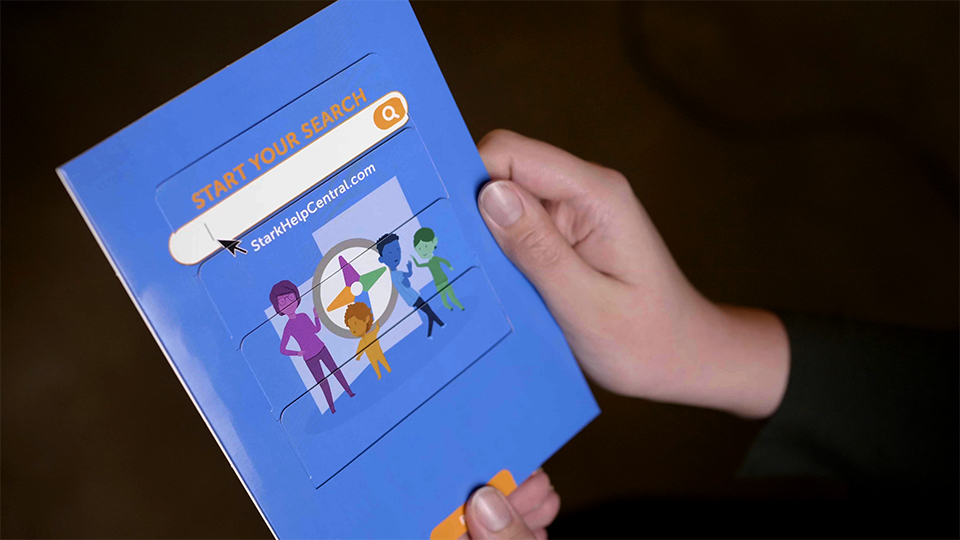 Visibility is the key to success.
Once we had a robust website we knew we needed to roll out the launch with a fully-integrated digital marketing plan. Together, our creative team decided on a "Start your search" campaign to call users to act and promote the user-friendly search experience on the website. We promoted the campaign using digital ads, billboards, interactive brochures, giveaway items, event marketing and video content. These channels all worked in tandem to generate buzz and get the community excited about Stark Help Central.
"
"I tell all my friends about Stark Help Central. It's so easy to use and you can access it from any device. I physically make them bookmark the website - that's how much I believe in what you all are doing."
Max Doll
Young Adult Coordinator, StarkMHAR
The Outcome
What we've achieved in the first few months.
Our web development team leveraged WordPress and has created an online tool that is scalable to needs of our community. To continue to support our area's young people with current and accurate information, it is important that we continue to add to the site over time and review the content continually. Not only do we check in on the performance of our marketing efforts and adjust accordingly, we've established a review process to maintain the credibility of the website.
Now young people, parents and engaged community advocates have somewhere they can go for dependable, relevant information about our community resources. No matter what they might be dealing with, Stark County residents can search Stark Help Central for compassionate and confidential support. it truly is a digital resource with real life impact.
RESULTS
.
14,000+
visits since launch
757,000
digital ad impressions