There's no denying that 1997 was quite the year — with a lot of incredible things that took place.
J.K. Rowling introduced the world to the wizarding world of Harry Potter. Movie-goers everywhere held their breath as Jack told Rose to "never let go." Teenage girls covered their bedroom walls with posters of The Backstreet Boys after the release of their first single.
Oh, and did we forget to mention that Geoff Karcher started selling websites out of his parents' basement? During a time where less than half the U.S. population had internet access, Geoff saw the immense impact having a website could have for businesses of all industries. And boy was he determined to make it happen.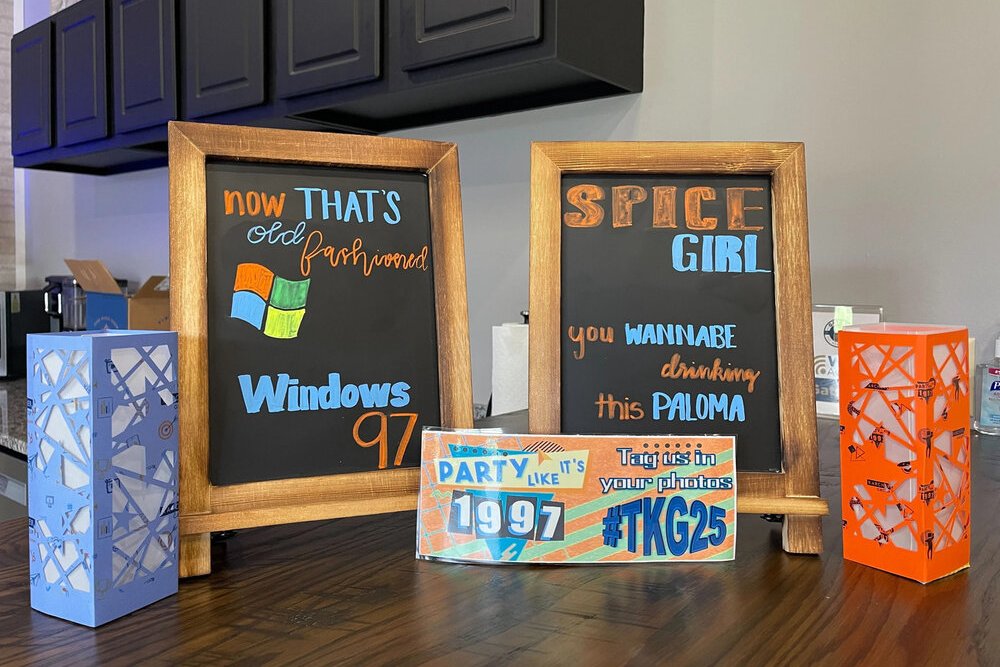 Let's raise a glass, together
As the internet continued to change and grow, so did our team and expertise. We went from only selling websites to growing a team that can provide everything a business needs to succeed digitally. Over the years, we've been through it all. But we couldn't have done it without all the amazing people, from both our past and present, who have supported us and allowed us to help their businesses and careers grow.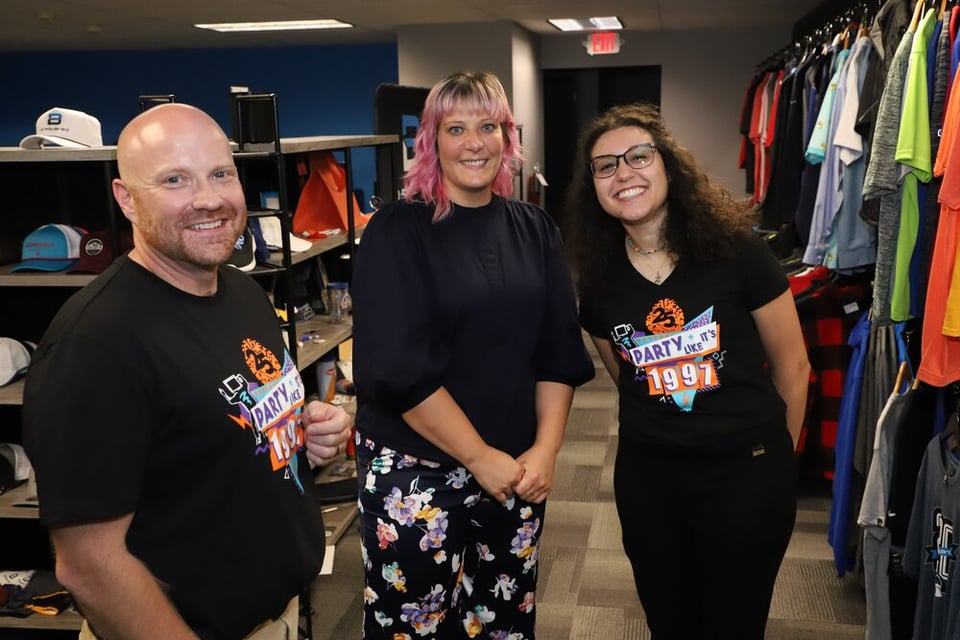 Well, we definitely raised a few
To really celebrate, we wanted to make sure we did something that included everyone who has allowed us to get to 25 years. And what better way to do so than invite the entire community to a 1997 themed party? We're pretty positive there isn't.
We were lucky enough to have clients AND employees from TKG past and present join us for a night of great food, drinks and catching up. Just looking around at the several hundred people in attendance, you could feel that there was something special happening. Everyone present had a special connection to Geoff or TKG and wanted to celebrate this milestone together.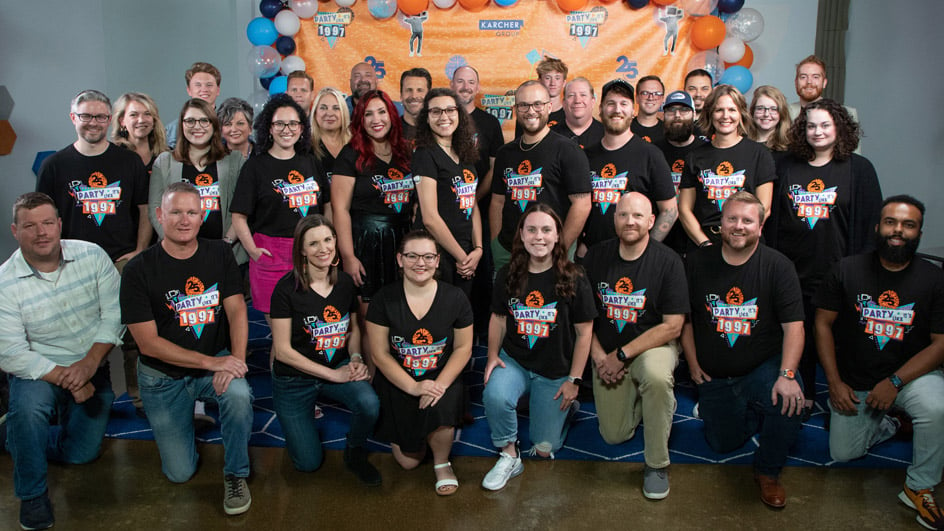 A toast to 25 more!
As we continue to celebrate our 25th year, we can't help but think of how far we've come and where we hope to go in the future. We even have employees now that weren't even alive in 1997 (Trust us, we know that's insane!). As the internet continues to evolve and times change, we're confident and prepared to change with it.
We've come this far, and we've got so far to go!